Check here often for upcoming cueing-related events, workshops/courses, conferences, and cue camps throughout the country. Come to an event to learn and practice your cueing and connect with families and professionals!
Apply for NCSA Co-Sponsorship and Financial Assistance for a Cued Speech Camp or Workshop [.docx]
---
National Fall Board Meeting and Cueing Workshops
November 3rd to 5th in Charlotte, NC. Visit here to learn more.
---
2023 NCSA Webinar Series
The NCSA has launched a monthly webinar series with a different topic each month. For more information about each session and to register, click the Registration link for each month. Check back regularly for updates! To check the previous 2022 webinars, please visit here.
| Date | Time | Presenter | Topic | Info/Registration |
| --- | --- | --- | --- | --- |
| February 8 | 8:00 Pm | Angela Kuhn | Using Cued Language in an English/ASL Bilingual Program for Deaf Children | Watch now | Registration | Flyer |
| Sept 12 | 8:00 Pm | Sandy Mosetick | Yes You Can Cue 30 Million Words! | Registration | Flyer |
---
2023 Cuemmunity Events
November
National Fall Board Meeting and Cueing Workshops: November 3 – 5, 2023
230 North College Street, Charlotte, NC 28202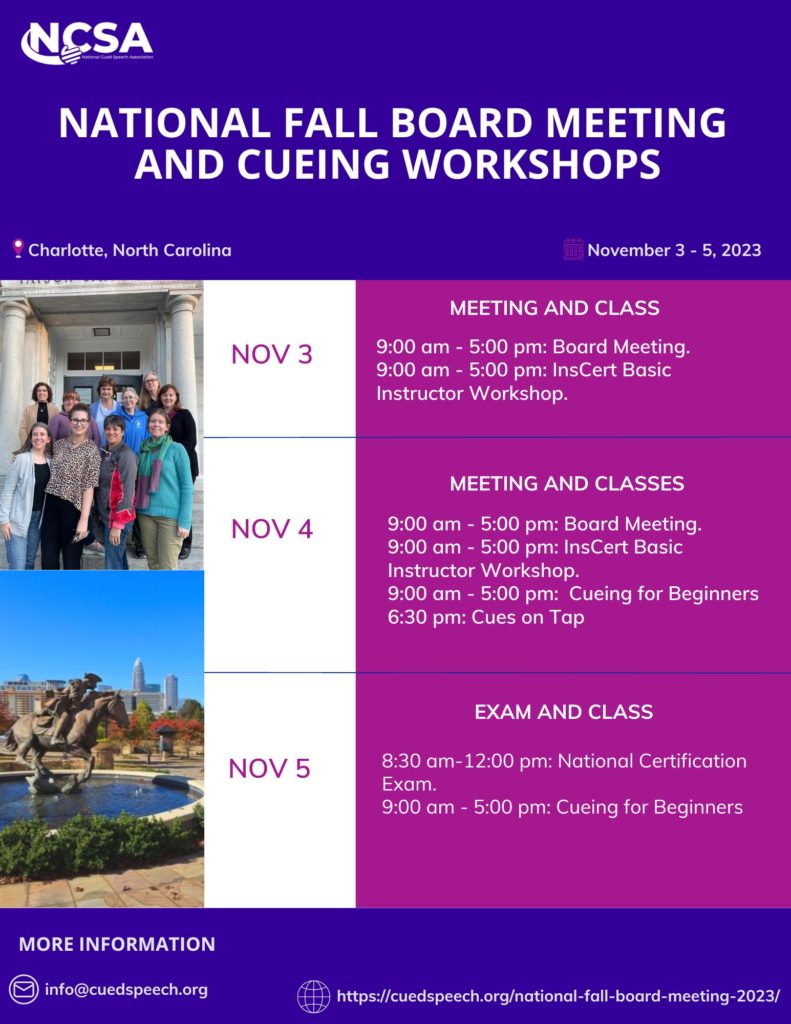 October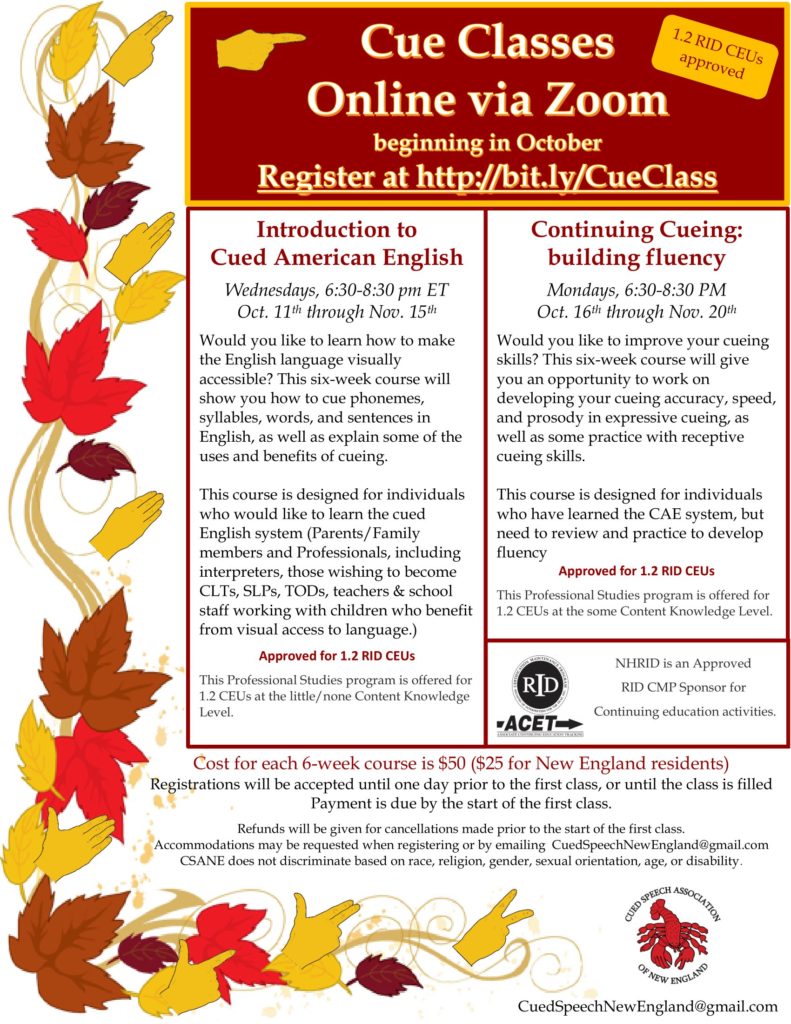 September
Beginning Cued Speech Class
Online via Zoom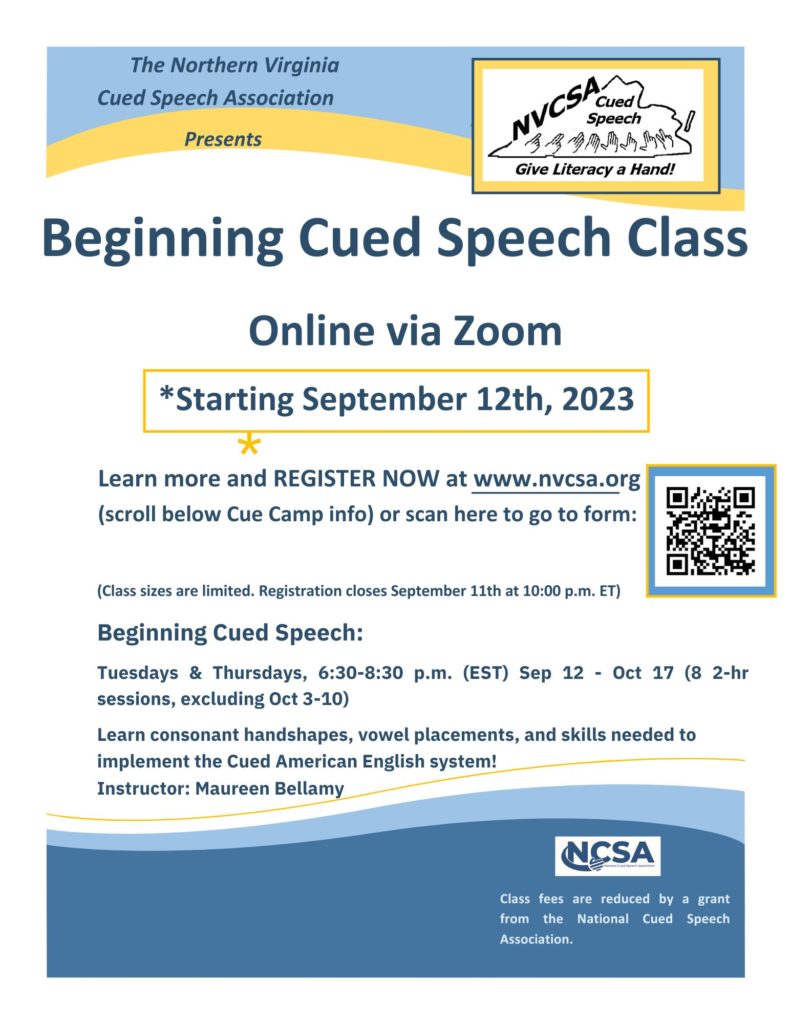 October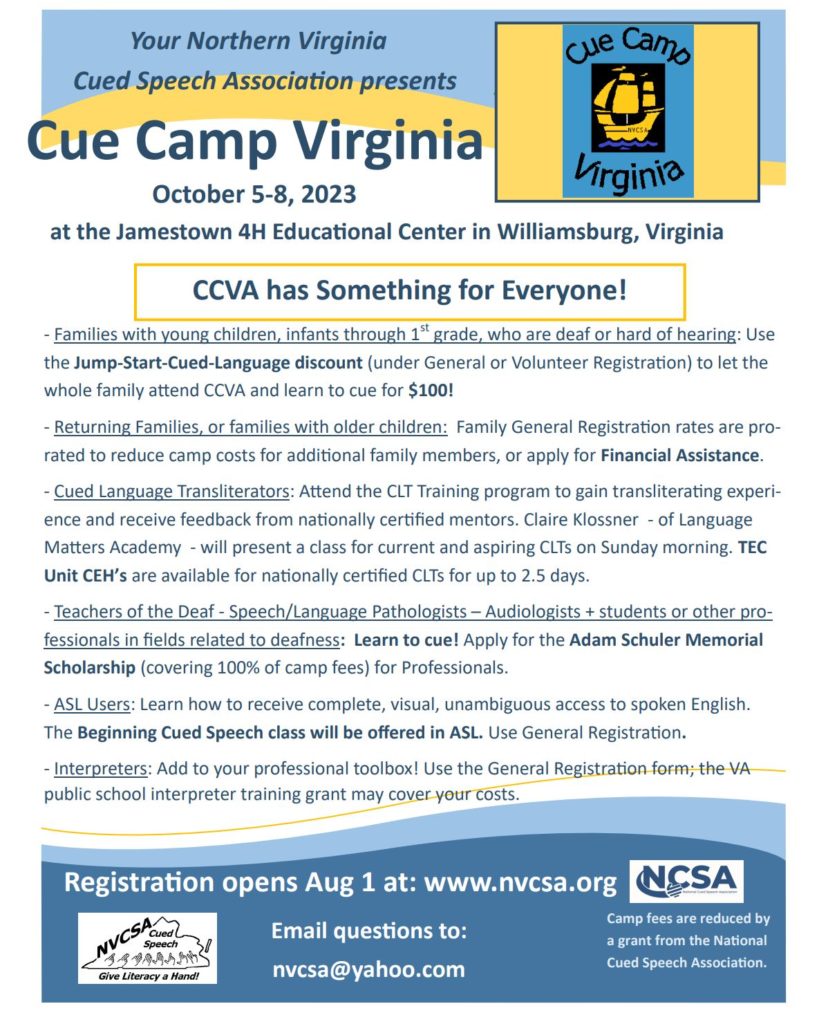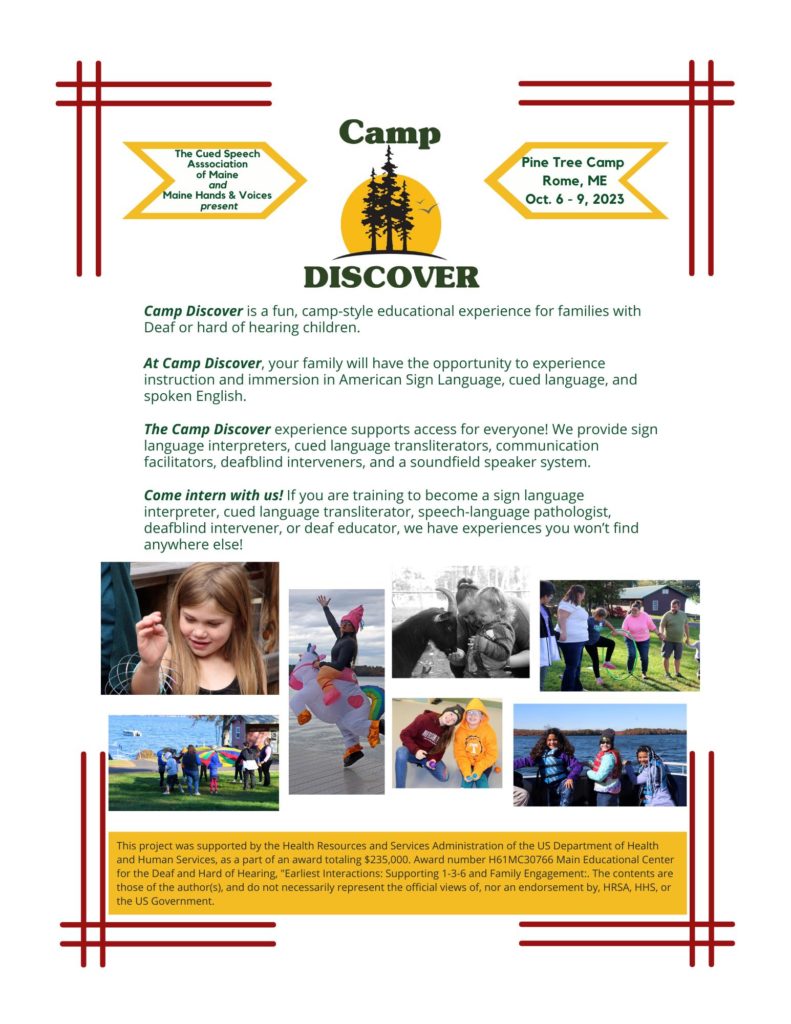 August
May
April