Check here often for upcoming Cued Speech events, workshops/courses, conferences, and cue camps throughout the country. Come to an event to learn and practice your cueing and connect with families and professionals who cue!
Apply for NCSA Co-Sponsorship and Financial Assistance for a Cued Speech Camp or Workshop [.docx]
---
2022
January
NCSA Webinar with Sarina Roffé – What is Cued Speech?
New NCSA Initiative in 2022: Monthly Webinars & Meet-'n-Greets!
Join us for the first webinar, "What is Cued Speech" with Sarina Roffé on January 11, 2022 at 8 pm ET.
Cued Speech Association of New England
Winter 2022 Online Classes, beginning in January
Introduction to Cued American English
Thursdays, 6:00-8:00pm Eastern
January 6–February 10
Continuing Cueing for Beginning Cuers
Tuesdays, 6:30-8:00pm Eastern
January 4–February 22
Intermediate Cueing Skill-building
Wednesdays, 6:30-8:30pm Eastern
January 12–February 16
2021
December
Virtual Holiday Party!
The NCSA is hosting a virtual holiday party via Zoom on Sunday, December 19, 2021, from 3:00pm to 5:00pm Eastern time. Santa will be there and he cues!
For more information and to register, see the Cuemmunity News announcement!
August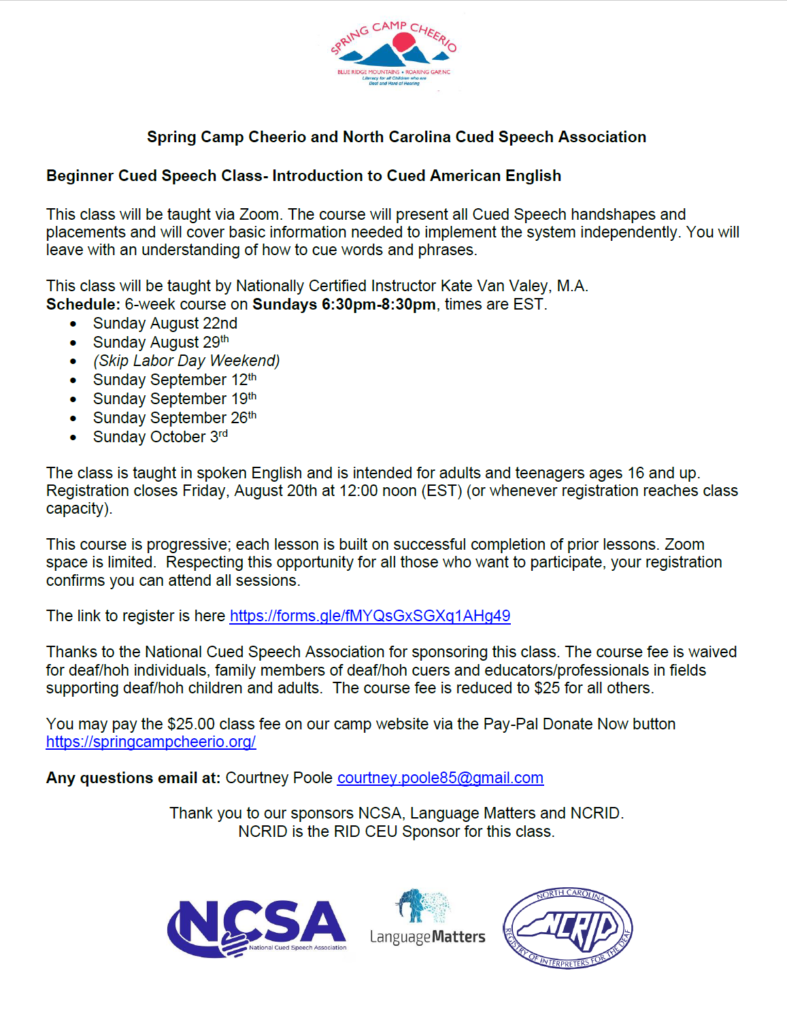 Beginner Cued Speech Class – Intro to Cued American English
6-week course taught over Zoom on Sundays 6:30-8:30pm EDT in August through October
Download Flyer [PDF]
For more information, email Courtney Poole.
June

Scholarship Panel – Meet Past NCSA Scholarship Winners!

June 2, 8:00pm Eastern (5:00pm Pacific)

Learn about our scholarship program and hear from past scholarship winners about their experiences with cued language and how they have served our Cuemmunity. For more information and to register, check our announcement!

Download Flyer [PDF]
April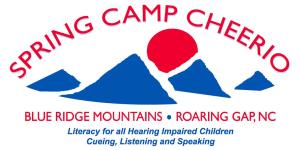 March